India/U.S. Tax Advice/Compliance Back to services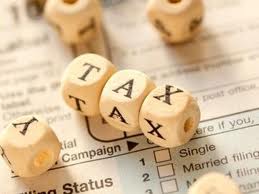 RamaCPA is uniquely qualified to help our customers navigate the tricky rules and regulations associated with India/U.S. tax compliance. RamaCPA has more than 20 years experience handling India/U.S. tax compliance issues for small and mid-sized businesses with operations in both countries. RamaCPA also has experience in helping individuals, whether Indian citizens or NRIs, to manage the complexities of the Indian and U.S. income tax codes and ensuring that they are taking full advantage of all available tax treaty benefits. RamaCPA has partnered with tax experts in Mumbai and Hyderabad to provide world-class tax compliance services. RamaCPA's India/U.S. tax compliance services include:
Bookkeeping/accounting services: international banking management, tax reporting compliance
Tax planning: optimizing tax treaty benefits/minimizing double taxation
Advisory services: asset repartitioning
To find out more about how RamaCPA can help you solve your most pressing business and personal financial management issues, please select one of the links above or contact us here.

Phone: (845) 849 2446
Mobile: (845) 797 7429

Email: ramarao@ramacpa.com